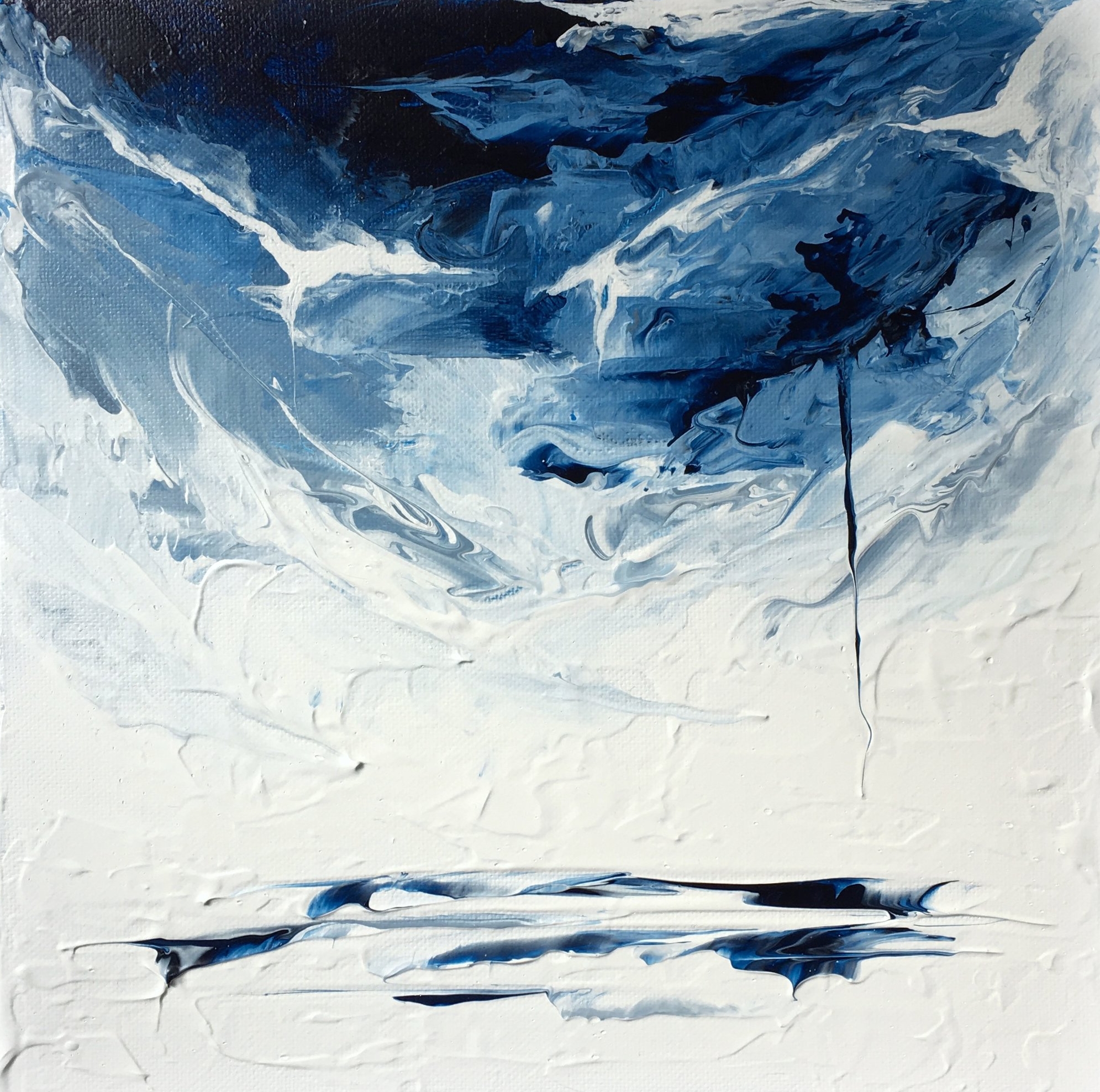 Listen to the Waves
10" x 10"
Acrylic on stretched canvas.
This painting will arrive with the sides painted white, and will be professionally wired and ready to be hung in your home.
The "Stillness Series" is inspired by that particular feeling of stillness that can be found by the water, where the noise of everyday life is washed away. During times of stress we find ourselves going back to the water, listening to the intense sounds of crashing waves as a way to gain perspective and calm. Each painting is an attempt to hold on to that feeling and make it tangible.
SHIPPING INFORMATION:
Domestic (USA)
Domestic shipping is always free, no code necessary. Please allow 7-10 business days for your order to ship.
International
Please select "International" at checkout. I will send you a separate PayPal invoice to cover shipping costs once I have your address and can get an accurate estimate.
** Your order will be shipped upon payment of this invoice **
Feel free to email me prior to purchase if you would like a quote in advance.
Please allow 7-10 days for your order to ship
sold out